PTAC Sales and Installation Without the Usual Headache
Dear hotel owner, we'd like to make your life easier.
PTAC Crew can swap out your PTACs quickly and recycle the old units. Our polite, efficient install technicians can help you increase "uptime" on your rooms, get fewer refund requests, and get more positive online reviews.
Get a quote
Want to join the PTAC Industry Leaders?
We're looking for exceptional people to join out team.
Click here to see our open positions and start a discussion with out team.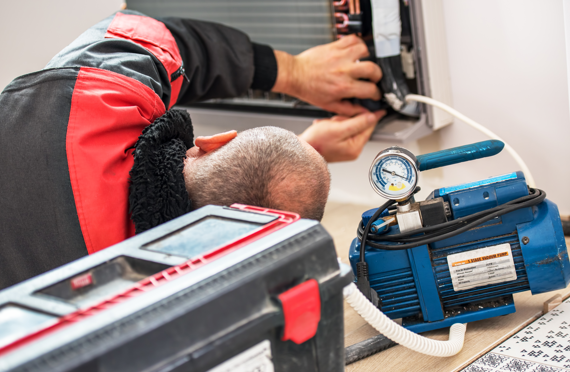 We've completed over 500 installation projects around the U.S.
Learn more
The preferred installation crew of
This is turnkey in action
We'd love to help you save money on new PTACs and professional installation.
Do a little research, and you'll quickly realize that PTAC Crew offers the lowest prices on new PTACs. We also happen to be the only professional installation company operating in all 48 lower states. Give us a call, and we'll put together a very attractive quote for you. Don't hesitate to call with your PTAC-related questions.
Would you like us to remove your old PTACs?
Our professional crews will remove your old units. We will then refurbish or recycle them at our EPA-Certified facilities.
Learn more
Which PTAC units are the best?
Our definitive buyer's guide will help you pick the right PTACs for your property.
Download our guide
These testimonies say it all:
"The install crew was fabulous. Professional, kind, efficient, and aware of hotel guests. I could not have asked for more."
Amy K. MelcheR General Manager, Staybridge Suites