Back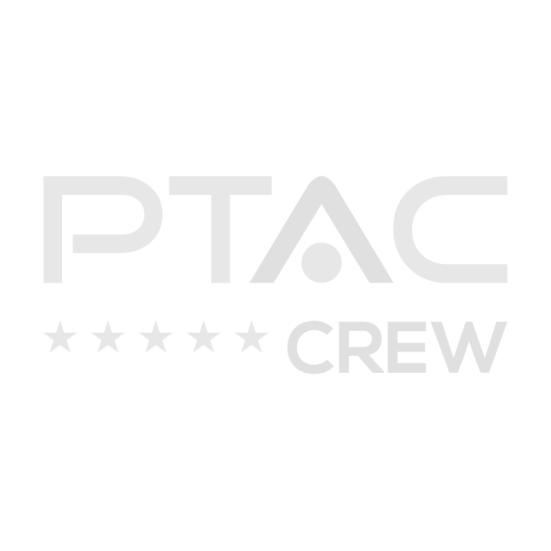 Additional information
| | | | |
| --- | --- | --- | --- |
| Air Conditioner Configuration | PTHP | Manufacturer | Amana |
| Manufacturer SKU | PTH093E35AXXX | Brand | DigiSmart |
| Condition | New | Btu Cooling | 9,000 Btu |
| Required Voltage | 208-230 V | Required Amperage | 20 A |
| Cord Included | Yes | Plug Type | NEMA 6-20 |
| Interface Type | Digital | Heat Type | Heat Pump |
| Heater Size | 3.5 kW | Fits Standard 42" x 16" Sleeve | Yes |
| Product Length | 42 | Product Width | 20.5 |
| Product Height | 15 | Shipping Length | 47 |
| Shipping Width | 26 | Shipping Height | 21 |
| UPC Barcode | 663051456273 | Energy Star Certified | No |
| Parts Warranty Period | Five-Years | Whole Machine - Labor Warranty | 1 Year |
| Compressor / Sealed System Warranty | 5 Years | Refrigerant Type | R-410A |
| STC Rating (Sound Transmission Class Rating) | 28 | Dehumidification (Pints/Hr.) | 2.2 |
| Wi-Fi Connectable | No | Remote Control Included | No |
| Automatic Restart | Yes | Seacoast Protection | No |
| Freeze Protection | Yes | Number of Fan Motors | 2 |
| Fan Speeds | 2 | ADA Compliant | No |
| Energy Efficiency Rating (EER) | 12.0 | COP Rating | 3.4 |
| Sleeve Included | No | Grille Included | No |
| BTUs Heating (Nominal) | 12000 | Maximum Cooling Watts | 750 |
| Maximum Cooling Amps | 4.2 | Maximum Heating Watts | 3570 |
| Maximum Heating Amps | 15.5 | Actual Cooling BTUs @ 208V | 9000 |
| Actual Cooling BTUs @ 230V | 9000 | Actual Heating BTUs Elec @ 208V | 9900 |
| Actual Heating BTUs Elec @ 230V | 12000 | Actual Heating BTUs Heat Pump @ 208V | 8100 |
| Actual Heating BTUs Heat Pump @ 230V | 8300 | CFM Room Circulation | 65 |
| CFM (Cool/Wet Coil) - High: | 330 | CFM (Cool/Wet Coil) - Low: | 245 |
| CFM (Dry Coil) - High: | 360 | CFM (Dry Coil) - Low: | 270 |
9,000 BTU Amana DigiSmart PTAC With Electric Heat - 208v / 20A
The 9,000 BTU Amana DigiSmart PTAC With Electric Heat offers the efficient climate control with near-silent operation.

This PTAC was designed to be the quietest PTAC ever built. Its state-of-the-art construction provides a soothing environment for your guests to enjoy peaceful, sleep-filled nights in.

The optional "low fan mode" further dampens operating sound levels.

The deep base pan holds extra condensate water, allowing much more of the coil surface to be immersed than in most models. This thoroughly cools the refrigerant and maximizes heat transfer.

Then, a removable top condenser shroud gives you easy access for cleaning the condenser coil, maintaining the unit's efficiency and effectiveness for years to come.

The increased dehumidification capacity keeps humidity levels low while the unit is cooling--all without the need for any expensive add-ons. As a result, guests can stay comfortable at higher temperatures. This reduces cooling costs and increases the life of your furniture, wall coverings, and fixtures.

But the real secret weapon of this Amana PTAC is the Digismart control panel, providing your guests with intuitive, easy control over their own environment.

Amana saves some of that control for you too, though. The Electronic Temperature Limiter lets you effortlessly select any of the four pre-programmed temperature ranges just by flipping a set of switches. That way, you can save money and energy by avoiding any unreasonable and extreme temperature settings.

And as with all Amana PTACs, this unit is fully compatible with the DigiSmart Wireless Energy Management System. The Digismart Wireless EMS can reduce energy costs by up to 35% without breaking a sweat.

With this quality 9,000 BTU PTAC, you and your guests can reap the rewards of Amana's cutting-edge design for a long, long while.
We'd love to help you save money on new PTACs and professional installation.
Do a little research, and you'll quickly realize that PTAC Crew offers the lowest prices on new PTACs. We also happen to be the only professional installation company operating in all 48 lower states. Give us a call, and we'll put together a very attractive quote for you. Don't hesitate to call with your PTAC-related questions.
Why buy refurbished units with a warranty
Our factory refurbished PTACs come with a 6-month warranty. You can rest assured that our best deals are a smart choice for you business.
Learn more
Would you like us to remove your old PTACs?
Our professional crews will remove your old units. We will then refurbish or recycle them at our EPA-Certified facilities.
Learn more
Which PTAC units are the best?
Our definitive buyer's guide will help you pick the right PTACs for your property.
Download our guide